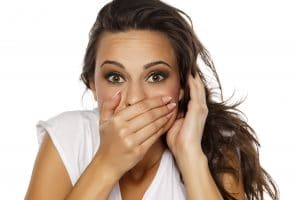 People who undergo orthodontic work at an early age can feel confident their teeth will remain in their new positions. Unfortunately, many patients will see their teeth start to revert to their earlier alignment over time. This can happen when patients fail to use their retainers properly, but other problems, like the late arrival of wisdom teeth, may cause the shifting of teeth. If you want to fix your alignment issues, but dislike the idea of having metal braces placed on your teeth yet again, talk to your dentist about Invisalign. With Invisalign treatment, you can use discreet aligners to bring your teeth back to their corrected positions. In addition to being hard to notice, Invisalign aligners can be less intrusive, as you can briefly remove them when you need to eat, or when you clean your teeth.
Starting Your Invisalign Treatment
During an initial evaluation, your dentist can talk to you about what you should expect from your Invisalign treatment. After confirming that you are a good candidate for this approach to orthodontic care, your dentist can have custom aligners prepared for you. Each aligner brings you closer to your ideal, corrected smile. While you can remove the aligners on your own when you eat, and clean your teeth, remember that spending too much time without them can extend your treatment time.
Can Cosmetic Dental Work Cover Up Issues With Poor Alignment?
It may be possible to cover up minor alignment issues with cosmetic dental work. By placing porcelain veneers, your dentist can correct some esthetic problems caused by spacing and overlaps. With that said, not every case can be addressed this way. However, if you are approved, you can look forward to a terrific smile improvement after two appointments!
Talk To Magnolia Family Dental About Orthodontic Care With Invisalign
At Magnolia Family Dental, you can enjoy excellent orthodontic care when you receive Invisalign aligners. Our practice is proud to help patients deal with the oral health issues that interfere with their well-being, and keep them from showing off their best smile. You can book your appointment with Dr. Emily Johnson by calling Magnolia Family Dental in Kirkwood/St. Louis, MO, today at 314-822-4521.