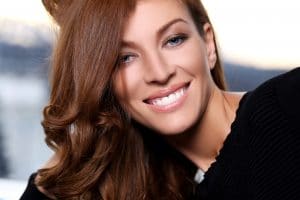 If all you care about is making your smile brighter, why do you need to worry about the source of your dental discoloration? A professional teeth whitening treatment can lead to remarkable results when patients are trying to eliminate stains that have gathered on their teeth. However, if you arrive at the dentist looking for a way to address intrinsic discoloration, you may be surprised to learn that a whitening treatment may not be the optimal solution. Fortunately, alternative approaches to cosmetic dental care can lead to impressive improvements, so you can leave treatment brimming with confidence in your appearance!
Frustrated By Teeth Stains? A Professional Whitening Treatment Can Lead To Big Improvements
The unfortunate truth is that teeth stains can be hard to avoid. Even individuals who take the time to brush effectively can see their appearance affected by an accumulation of stains from dark and color-rich foods and drinks. While you can take care of superficial stains with a store bought whitening product, a professional whitening kit from your dentist can lead to more impressive results. The whitening agents provided in your kit will reach stains that can escape over the counter agents, leading to a smile that is brighter by many shades. For patients who want to see results soon, an in-office whitening treatment can be performed.
Fighting Intrinsic Discoloration With Professional Cosmetic Dental Work
Intrinsic discoloration occurs when an internal tooth problem changes the color of a person's tooth. One example of intrinsic discoloration is fluorosis, but it can also refer to changes caused by medication, or even a dental injury. Your dentist may recommend the placement of porcelain veneers to cover up intrinsic discoloration.
Talk To Magnolia Family Dental About Making Your Smile Brighter
At Magnolia Family Dental, we understand how frustrating it can be to look in the mirror and see a discolored smile. Dental flaws can affect your confidence, and influence how people perceive you. We are proud to help individuals make positive changes by providing cosmetic dental work. If you wish to learn more, you can make an appointment today by calling Magnolia Family Dental in Kirkwood/St. Louis, MO, today at 314-822-4521.