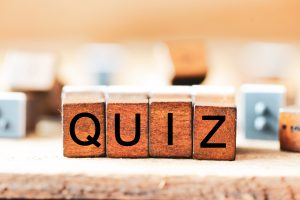 One exciting perk you can enjoy during Invisalign treatment is the ability to correct alignment flaws without drawing attention to your orthodontic appliance. When patients are concerned that metal braces are the only option open to them, they can worry about the impact this treatment will have on how they look. With Invisalign aligners, you fix problems with gaps and spacing by using removable, clear plastic aligners. This approach can offer more convenience in your daily life, and you can reduce the number of appointments you need through the duration of treatment. If you want to see how Invisalign can help you, your St. Louis, MO dentist's office can talk with you about starting your treatment.
Questions:
True Or False: When you have them in place, it can be difficult for people to notice your Invisalign aligners.
True Or False: Once your dentist places your current aligners on your teeth, they will not be removable until you go back for your next appointment.
True Or False: Gaps, overlaps, and other alignment concerns can be gradually improved as you go through your Invisalign treatment.
Answers:
True! Because Invisalign aligners are made with clear plastic, you can wear them confidently, as they can be hard for people to spot.
False! You can remove your aligner on your own. This allows you to avoid issues during meals, and it makes cleaning your teeth easier. However, you should make sure you wear your aligners consistently, as too much time without them can slow down your treatment time.
True! With Invisalign, you can enjoy a discreet means of fixing problems with the way your smile looks. These corrections can also benefit your oral health, as you can address problems with your bite, and potentially lower your cavity risk.
Magnolia Family Dental Can Help You Discreetly Improve Your Smile With Invisalign!
At Magnolia Family Dental, you can look forward to making notable smile corrections through Invisalign treatment! Correcting problems with gaps, overlaps, and other alignment flaws can lead to a more attractive smile, as well as oral health benefits. If you would like to learn more, you can arrange an appointment with Dr. Johnson-G'Sell by calling Magnolia Family Dental in Kirkwood/St. Louis, MO, today at 314-822-4521.