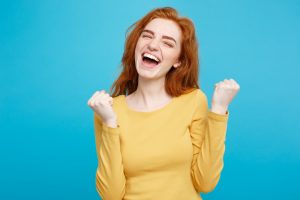 As strange as it might sound, you may be inventing barriers between you and your ideal smile. When people contemplate cosmetic dental work, they may feel that real results will require involved work, or take longer than they are comfortable with. What you should know is that your St. Louis, MO dentist can offer improvements that are surprisingly convenient. If your objective is to make your teeth brighter and whiter, you can choose between a professional whitening treatment you take home, or one that is completed in one visit. Bonding and contouring work can make changes to the shape, whiteness, and size of teeth possible in one visit.
You Can See Impressive Changes From A Take-Home Whitening Kit
A take-home whitening kit makes it possible to revitalize the color of your smile on your own schedule, and from the comfort of your home. While you can arrange a one-visit procedure, many patients prefer to take home a whitening kit to treat their teeth. Custom trays are provided to help you confidently apply the whitening agents your dentist will provide. These agents are capable of removing stains that are resistant to store bought whitening products. Of course, that in-office procedure is there, too, and it can be your preferred choice if you want to make quick changes before an upcoming event.
Bonding And Contouring Can Make Big Changes With Limited Tooth Alterations
Problems with the shape, apparent health, or size of certain teeth can frustrate you, and hurt your smile. Thanks to bonding and contouring work, Dr. Johnson can offer improvements that take less time than you expect, and involve minimal alterations to tooth structure. By carefully improving teeth that appear flawed, your overall smile can enjoy remarkable esthetic benefits.
You Can Enjoy Impressive Smile Improvements When You Visit Magnolia Family Dental
Cosmetic smile work can increase your confidence, and take care of those frustrating problems that can make you uncomfortable with the way you look. Dr. Johnson is ready to help individuals in and around the St. Louis, MO area who are searching for the right way to improve their smile. You can schedule an appointment with Dr. Johnson by calling Magnolia Family Dental in Kirkwood/St. Louis, MO, today at 314-822-4521.