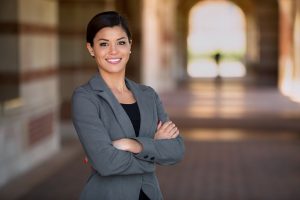 When you feel like your best, most confident self, you can feel more prepared for an important life event. If you have something significant on your calendar right now, like a job interview, or a school reunion, you might be surprised to learn that a cosmetic dental procedure can be easier to fit in before that date than you realize. Your St. Louis, MO dentist's office welcomes patients who want to address a variety of different issues. You can flash a smile that is brighter and more attractive in as little as one appointment!
Problems You Can Successfully Address Through A Cosmetic Procedure
You can correct many concerning issues with your smile through a cosmetic procedure. Dr. Johnson can talk to you about problems with dental discoloration, including those issues with discoloration that are related to problems beyond stains. You can also find out about improvements for teeth that seem damaged, that look misshapen, or appear poorly aligned. If you are concerned about advanced or particularly varied esthetic issues, you may be interested in porcelain veneers, which make it possible to transform your teeth through one treatment.
The Right Cosmetic Treatment Can Offer Improvements In Less Time Than You Expect
For many people, a single appointment can be all it takes to see notable cosmetic changes. If you have concerns about particular teeth that seem misshapen, damaged, discolored, or otherwise flawed, precise corrections can be made with a bonding and contouring procedure. This process can correct issues with size, shape, and color discreetly, so that your tooth still looks like a natural fit for your smile. This work can often be completed in just one appointment.
If your goal is just to make your teeth whiter, you can elect to go in for a single-visit treatment, or you can take home a whitening kit and see results in about two weeks. Both of these options can address the stains that have gathered in your enamel, including those stains that are unlikely to be affected by a store bought whitening treatment.
Preserving The Improvements Made By Your Cosmetic Treatment
Your cosmetic treatment can have you excited to greet friends, coworkers, and total strangers with your improved smile. If you want to maintain your improvements, and that excitement, you should think about your general dental care habits. Limiting your exposure to dark foods and drinks, and those rich in color, can help you avoid a new accumulation of stains on your teeth. You should also be aware that habits like teeth grinding can lead to the damage of cosmetic restorations, and create the need for replacements.
Talk To Magnolia Family Dental About Making Time For Cosmetic Work Before A Big Event
Are you preparing for an important upcoming event? Magnolia Family Dental can meet with you about potential cosmetic dental work, so that you can enjoy a great confidence boost, and notable smile improvements! If you would like to find out more, please call Magnolia Family Dental in Kirkwood/St. Louis, MO, today at 314-822-4521.