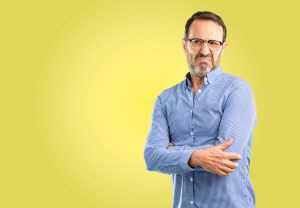 When you think you might be sick, you see the doctor. If your hair has grown too long, you visit your barber. So when your teeth feel totally fine, why should you visit your dentist for a dental exam? Routine oral health care is about more than just fixing problems when they form. Keep in mind that a cavity's damage is irreversible, and makes a dental restoration necessary. Your St. Louis, MO dentist can help you avoid potential problems at every routine dental appointment, so you can prevent tooth decay and other concerns from impacting your well-being.
Understanding The Importance Of Regular Dental Exams
Regular dental exams offer patients a thorough teeth cleaning, and a close review of oral health. At every professional cleaning, you can receive feedback about the state of your smile. You can also count on having calculus removed— when your teeth are only treated to routine brushing and flossing, any accumulated calculus can remain in place. After Dr. Johnson takes a close look at your teeth, gums, and mouth, she can confirm you are in good shape, or talk to you about any care you might require.
What Can Happen If You Miss The Signs Of An Oral Health Problem?
You may not realize what kind of condition your smile is in, as it can take time for tooth decay to start causing uncomfortable symptoms. If you wait until something is obviously wrong, your tooth can experience more damage. Patients who are consistent with checkups can have a cavity treated earlier, which can lead to the placement of a dental filling. Larger cavities can require a dental crown. While your crown can look great, and support your tooth, the fact is you are losing more of your healthy tooth structure when you delay care.
Make Sure You Take Proper Care Of Your Teeth Between Appointments
Your semiannual dental visits do important things for your oral health. While this support is valuable, keep in mind that your daily oral care regimen is valuable, too. Each day, you should clean your teeth thoroughly by brushing and flossing. Your diet choices are also meaningful. Cutting back on sugary products like soft drinks and sweets can help you avoid tooth decay. A varied diet that is high in nutrients can benefit your general health while also helping you take care of your teeth.
Schedule Your Next Dental Checkup With Magnolia Family Dental
Are you due for a dental checkup? Unless you are told to follow a different schedule, you should maintain semiannual appointments. Dr. Johnson is ready to work with you on your smile needs. In addition to preventive care, our practice also welcomes people in and around St. Louis who have concerns about the look and health of their teeth. To arrange your appointment, please call Magnolia Family Dental in Kirkwood/St. Louis, MO, today at 314-822-4521.