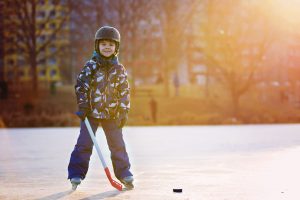 Parents with young athletes in the family can be excited, but nervous, during every big game, particularly when games turn rough. One concern you can have is with your child's smile, as there is a real risk for dental injuries in sports. Your St. Louis, MO dentist's office welcomes individuals who want better smile protection from a custom mouthguard. In addition to providing guards for nighttime teeth grinding, Dr. Johnson can offer sports mouthguards made to fit a person's smile. A fitted design can be more comfortable, and stay more securely in place throughout a game.
Why Use A Custom Mouthguard?
Is a custom mouthguard really worth your time if you can just swing by the nearest sports store and find a general guard? Keep in mind that a secure fit can be easier to keep in place. That added support can be especially valuable in the world of sports, where the stability of a guard can be tested by aggressive play. A guard made for an individual can also be more comfortable, leading to a better overall experience.
Make Sure Everyone In Your Family Enjoys Quality Smile Care
When your child is on the field, a custom mouthguard can keep their teeth protected. At every visit to the dentist, your kids can enjoy quality smile care from Dr. Johnson. Our practice is ready to work with young patients. In addition to offering the kind of routine dental care you look forward to, Dr. Johnson can help kids recognize the value of taking care of their teeth at home. These visits are important for tweens and teens, as you can be alerted to developmental troubles, like poor dental alignment. With that feedback, you can find out if, or when, it might be appropriate to start orthodontic care.
Magnolia Family Dental Can Provide You With A Quality Custom Mouthguard
Magnolia Family Dental can provide any athletes in your family with a quality custom mouthguard. By supplying a guard with a custom fit, Dr. Johnson can help provide better dental protection! We are proud to deliver quality oral health support to families in and around the St. Louis, MO area. If you are interested in learning more, please call Magnolia Family Dental in Kirkwood/St. Louis, MO, today at 314-822-4521.