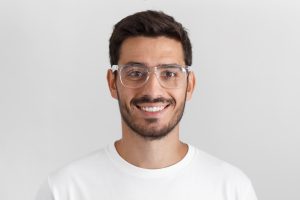 Transforming the appearance of an unattractive tooth can actually take less work than you anticipate. People sometimes feel trapped by smile flaws – as much as they might like to make changes, the process of making meaningful improvements can seem out of reach. Your St. Louis, MO dentist can work with you on cosmetic dental improvements that require less alteration to your tooth structure. During a dental bonding and contouring procedure, significant changes can be made to your appearance, while physical changes to the teeth are relatively minimal.
What Can Your Dentist Address During A Bonding And Contouring Treatment?
Bonding and contouring work can make changes to teeth that look wrong because of their size or shape. A procedure can also address concerns that revolve around dental damage, or discoloration. While this work can lead to a transformation of your tooth, you can avoid the placement of a dental restoration, which means less alteration of your tooth is required.
Enjoying Cosmetic Improvements With Less Alteration To Your Tooth Structure
Your bonding and contouring treatment will see Dr. Johnson take care to identify flaws, and make careful corrections. Contouring can be done so that an uneven tooth is more in line with its neighbors. This work can also smooth out a chip in your tooth. Rather than use a restoration to cover a tooth, a bonding treatment sees visible flaws covered with a special resin material. This material is carefully applied in order to address discoloration, chips, and cracks. The bonding procedure also makes it possible to cover a gap that results from a tooth being undersized, and it can even add to a tooth that seems too short.
Discussing Your Goals For Cosmetic Improvement With Your Dentist
Which cosmetic dental procedure is the "right" one? The answer will be determined by the current state of your smile, and your particular goals. There are several procedures offered at Dr. Johnson's office. If you need to do something about gaps, overlaps, or other alignment concerns, you may be interested in the changes Invisalign can offer. Porcelain veneers are able to provide permanent coverage for teeth that look unattractive. If your goal is just to make your smile look whiter, you can leave the shape and structure of teeth unaddressed, and undergo a professional whitening treatment.
Talk To Magnolia Family Dental About Dental Bonding And Contouring
Dental bonding and contouring work can lead to some truly impressive improvements. Dr. Johnson can discuss the benefits of this procedure with you after learning what you want from cosmetic work. Our St. Louis, MO dental office is ready to help you make esthetic changes, and we are ready to work with you on helping you keep your smile in great health, too! To schedule an appointment, please call Magnolia Family Dental in Kirkwood/St. Louis, MO, today at 314-822-4521.