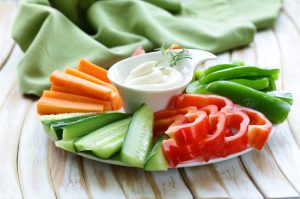 You can keep up with effective brushing and flossing habits, only to work against those habits by choosing unhealthy snacks and meals. It's true that clearing away oral bacteria and food debris by brushing and flossing twice a day is helpful. Unfortunately, people sometimes fail to account for how much harm bacteria can do during the day, especially when they consume higher amounts of sugar. Your St. Louis, MO dentist's office can do more than just protect your smile with routine examinations and cleanings. If you are struggling to fight tooth decay, Dr. Johnson can point to lifestyle changes, like dietary improvements, that can help you keep your smile in better shape!
You Might Be Consuming More Sugar Than You Realize On A Normal Day
If you are confident that you are doing an effective job of cleaning your teeth each day, you can be more than a little surprised to hear that you need treatment for a cavity. For some patients, the problem is a lack of awareness. While they may be well aware of what they need to do to clean their teeth, they can simply fail to realize how harmful their diet has been to their smile. Reviewing your recent snacking and meal history, and checking the amounts of sugar you are consuming, can make you more aware of how your choices can impact your oral health.
What Is Your Normal Snack Routine?
Sometimes, hunger pangs strike without warning. If you are running errands, or at work, you can find plenty of convenient snack options, but are they healthful? When you have to go out for an extended period, bringing your own healthy snacks can be helpful. Look for easy-to-carry fruits, vegetables, and nuts that are richer in nutrients, and lower in sugars. These can satisfy your hunger without taxing your teeth!
Cut Back On Soft Drinks With Your Meals
Your consumption of soft drinks can cause cavity troubles that have led to past dental fillings and dental crowns. And the high sugar count in these beverages is only part of their problem. Even diet soft drinks can create problems for patients, because their acidity can weaken your teeth, and make them more vulnerable to decay. Dark colas are more than just a problem for your oral health. The acidity of these drinks can make it easier for chromogens to stick to teeth, and leave your smile discolored.
Magnolia Family Dental Can Help Protect You Against Smile Troubles
Magnolia Family Dental is prepared to help patients prevent, or deal with, oral health concerns. By combining smart care at home with regular dental exams, you can look forward to keeping your smile healthy and attractive! To arrange a visit with Dr. Johnson, please call Magnolia Family Dental in Kirkwood/St. Louis, MO, today at 314-822-4521.