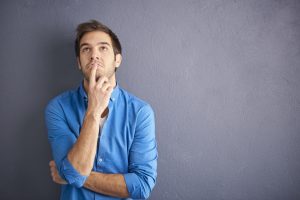 If you try to hide your teeth when you smile and speak, or feel uncomfortable with the way they look in photos, you may be a great candidate for cosmetic dental work. While you can be intrigued by the possibility of making changes to the shape, size, and color of your teeth, you may not realize just how attainable those results are. In fact, you may find that all it takes is one procedure to make significant smile changes! You can talk to your St. Louis, MO dentist about the many improvements you can see when you have porcelain veneers placed to address a range of cosmetic concerns.
Take Care Of Those Smile Flaws That Have Been Bothering You
Different degrees of problems with teeth color, dental damage, and naturally occurring issues that affect the shape or alignment of teeth can impact a person's appearance. Veneers are custom-made for placement on the front of your teeth, where they can make improvements to these issues, and correct the look of your smile. These slim, durable shells can match the look of healthy tooth structure, and give your teeth a more attractive, uniform appearance that brings out the best in your smile.
Setting Your Appointment To Discuss Porcelain Veneers
An initial appointment gives you a chance to talk with Dr. Johnson about the cosmetic flaws that bother you, and what you would like to see from cosmetic dental work. Before your veneers can be created, careful measurements of your teeth are needed. This is to make sure that every restoration produced for you will be a precise fit for its assigned tooth. Once Dr. Johnson has your veneers ready, you can return to have them permanently affixed. Once placed, they offer a remarkable degree of support, and can ensure that your changes last for many years!
Following These Tips Can Help You Preserve Your Smile Improvements
After seeing your smile improved by a cosmetic procedure, you can be eager to make sure the changes to your appearance last. Veneers offer a durable solution to smile concerns, but you still want to attend regular checkups and cleanings. Your restorations, like your natural teeth, can be negatively affected by bad habits. Keeping up with brushing and flossing will be important, and make sure your dentist knows if you start to experience nightly teeth grinding before it damages your veneers. You should also be careful with your beverage choices, as dark liquids like coffee, tea, and red wine not only can make your enamel look dull and discolored, they can affect your veneers as well.
Magnolia Family Dental Can Provide Great Cosmetic Improvements With Veneers!
Magnolia Family Dental is ready to help patients make great, long-lasting smile improvements! If you have an interest in porcelain veneers, or any other procedure that can improve your smile, we are happy to meet with you and discuss your goals for cosmetic work. To make an appointment, please call Magnolia Family Dental in Kirkwood/St. Louis, MO, today at 314-822-4521.