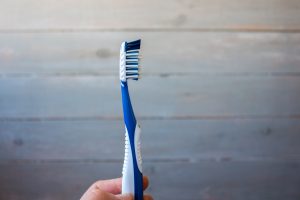 Over years of daily use, your teeth can start to lose layers of enamel. This natural erosion can be hard to avoid, but you should know that it may affect your risk for cavities. What can you do to make sure you continue avoiding issues with tooth decay over time? Keeping up with regular dental checkups is important, so you can receive regular feedback about your oral health for a continued period of time. You should also make sure your brushing routine is effective enough to spare you from dental problems. Even if you have never had issues with cavities in the past, your current habits may be less effective than you assume, meaning you could wind up experiencing problems!
Poor Brushing Habits Make You Vulnerable To Cavities And Gum Disease
Any issues you have with your brushing routine can allow bacteria and food debris to gather on your teeth. As harmful agents accumulate, you become more vulnerable to problems. You might be surprised to know that many people approach brushing very casually, and this is not helpful. You can experience problems with tooth decay and more if you make common mistakes like rushing through your brushing sessions, or not making an effort to reach less accessible areas.
Common Brushing Mistakes To Avoid
If you are not brushing at least two times each day, you may be giving oral bacteria more time to build up, and cause problems for your teeth and gums. Every time you brush your teeth, take care to remove all particles by cleaning every area of your smile. You should also remember that what you use to clean your teeth matters. If your brush has been with you for more than three or four months, its bristles have likely become worn, making it less effective at taking care of your enamel. In addition to replacing brushes every three to four months, you should make sure you always purchase toothpaste that features an ADA Seal of Acceptance.
You Receive Important Feedback About Your Smile At Every Routine Exam
Dr. Johnson-G'Sell can let you know about any problems with your smile that might require restorative dental work. She can also talk to you about changes in your daily routine that can help you avoid problems in the future! You can receive helpful guidance on brushing and flossing, as well as good information about improving your diet.
Magnolia Family Dental Can Offer Smart Brushing Tips, And Dedicated Dental Health Support!
At Magnolia Family Dental in St. Louis, MO, patients receive important support and guidance at their routine dental exams! Dr. Johnson-G'Sell can offer the kind of instructions that help you protect your teeth and gums from trouble. Our practice is also here to help if you need to schedule dental treatment, or if you have questions about cosmetic services! To find out more, call Magnolia Family Dental at 314-822-4521.