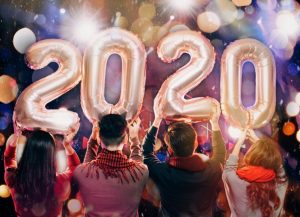 If you want to show off a smile that is brighter, free of conspicuous flaws, and generally more attractive, the right cosmetic dental procedure can help. At our St. Louis, MO dental office, we are ready to help patients see great smile improvements through cosmetic dental care. After learning what you want from your smile improvement, we can discuss the different procedures we offer to make you excited to show off your smile. While a single procedure can make a significant difference to the way you look, Dr. Johnson-G'Sell can have your work completed in less time than you may think possible!
Cosmetic Work Can Lead To Exciting Results In Less Time Than You Expect
If you have several corrections you want to make to your smile, and hope to have work on multiple teeth, you may worry that your treatment will be a long and involved process. In reality, your cosmetic work could be completed in just one or two appointments! If your goal is to do something about stains that affect your teeth, we also provide a take-home treatment option that will allow you to make professional-quality improvements at your convenience.
Reviewing Your Options For Smile Improvement
We have several treatments that we can offer to improve your smile. If you want to see results in a short time, while minimizing changes to your teeth, we can provide bonding and contouring work. As part of this procedure, Dr. Johnson-G'Sell can make changes by carefully reshaping and resizing a tooth through precise contouring. Further improvements can be made by applying a composite resin material to the surface of your tooth in order to correct discoloration, hide damage, or close a gap between teeth. In many cases, this work can be finished after just one appointment! Another treatment option involves the placement of custom-made porcelain veneers. Veneers are designed using measurements of your teeth; their presence can hide visible flaws that you want corrected. This work can be completed in just two visits, and you can count on your durable veneers to last for many years. We also offer orthodontic work with Invisalign aligners if your goal is to correct crooked teeth!
We Can Also Help You Maintain Your Improved Smile!
In addition to helping you see great smile improvements for 2020, Dr. Johnson-G'Sell can help you maintain your oral health! At every routine dental exam, your improved smile can be checked for any potential problems. Dr. Johnson-G'Sell can also give you guidance on taking care of your smile at home, so you continue to have results that you are eager to show off.
You Can Count On Great Smile Improvement With Cosmetic Care From Magnolia Family Dental
At Magnolia Family Dental, we offer a range of modern cosmetic services that can make you thrilled with your smile! If you want to show off real esthetic improvements in 2020, Dr. Johnson-G'Sell can meet with you to discuss your options for treatment. To schedule an appointment, call our St. Louis, MO dental office at 314-822-4521.