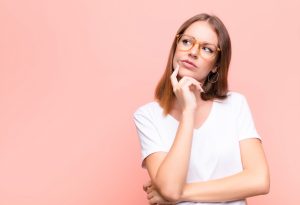 It can worry you to look in the mirror and see a smile that seems dull or discolored. The gradual accumulation of particles that stain enamel can be difficult to fully prevent, even when your oral hygiene routine has kept you safe against cavities. With that said, poor habits can lead to more pronounced (and unwelcome) changes. Your St. Louis, MO dentist can talk with you about keeping up with a smart routine that helps you preserve the quality of your smile. You can also learn about the benefits of a professional teeth whitening treatment, which can produce results that go beyond what you could see from a store bought whitening kit.
Gradual Changes Over Time Can Make Your Teeth Appear Older And Less Healthy
Many foods and drinks leave behind particles that cause enamel stains to form. While you can fight the buildup of these particles through good preventive care, it may be difficult for you to avoid some change in the color of your smile. In time, you may find that teeth stains, along with issues like enamel erosion and dental wear and tear, leave you with a smile that is less attractive. These gradual changes can make teeth look older and less healthy, which can undermine your confidence.
Make Smart Preventive Choices To Preserve Your Smile
Make sure you brush at least two times per day to keep particles of food and bacteria off your teeth. This habit, along with flossing and smart eating, will help you avoid problems with decay that require dental fillings or dental crowns. Good brushing and smart diet choices will also help you avoid the accumulation of particles that stain teeth. You can also drink water with meals to wash away food debris.
What Can I Do If I Am Currently Unhappy With My Smile?
While better habits can help you avoid future problems, it may be hard to fully recover the color of your smile with your daily behaviors alone. Teeth whitening treatment from your dentist can help with this. For your convenience, you can take home a professional-strength whitening kit to use on your time. This convenient solution is able to match the results you could see from an in-office procedure.
Your St. Louis, MO Dentist's Office Can Help You Avoid Issues With Dull Teeth
Are you starting to fret because your smile looks dull and discolored? Dr. Johnson can recommend a teeth whitening treatment to help, and also discuss changes to your preventive care routine that will help you limit your risk for stains. To find out more about our cosmetic and preventive services, or to discuss another oral health concern, please call Magnolia Family Dental in St. Louis, MO at 314-822-4521.