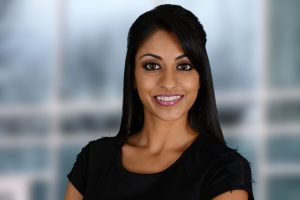 As 2020 begins to wrap up, you may find yourself focusing on the holidays, and preparations for the new year. If you still have dental benefits available to you, remember that there is still time to use them before it is too late! You should make use of them, as access to oral health care helps you avoid problems with calculus formation and troubles that require restorative dental work. Our St. Louis, MO dentist's office is ready to help you stay on top of your dental needs. We have appointments available so that you can use the benefits you still have before this year draws to a close! In addition to cleaning and examining your teeth, we are prepared to perform services to address any problems that might be affecting you.
Make The Most Of The Dental Benefits Available To You!
Your dental benefits should serve as more than just protection if you need to address an urgent or unexpected problem. Taking advantage of these benefits will allow you to stay on top of your oral health concerns and prevent potential dental issues from occurring. Regular appointments provide valuable updates about your dental health, and they include teeth cleanings that remove calculus and plaque. If you have not been consistent with checkups up to now, starting them again can have important long-term benefits.
Consistency Matters When It Comes To Your Dental Health
Scheduling appointments regularly will do more than just help you make effective use of the benefits that you are paying for. Using benefits consistently will help you stay informed about your smile, receive early warnings about tooth decay, and even receive help if you struggle with jaw pain or teeth grinding issues.
What Happens If My Dentist Notices Something Wrong With My Oral Health?
What will happen if Dr. Johnson identifies trouble during your routine dental exam? The right approach to treatment will vary based on how you are affected. With that said, when restoring teeth, we can use lifelike dental fillings and dental crowns that protect your enamel while also matching its color and general appearance. As a result, you can have work done to restore your tooth while still preserving your smile!
Use Your 2020 Dental Benefits At Our St. Louis, MO Dentist's Office!
Patients who come to Magnolia Family Dental can count on support at any time of year. Because our current year is drawing to a close, those who still have dental benefits available to them are running short on time to use them! We have appointments available, which means you can use these benefits you paid for and make sure your smile is in good health! To find out more about Dr. Johnson and our practice, call our St. Louis, MO dentist's office at 314-822-4521