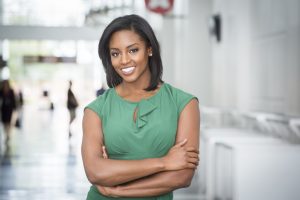 It can be exciting to see how different your smile looks after a cosmetic dental procedure is performed. Of course, the purpose of a treatment is not just to give you an immediate confidence boost – you should also expect to see lasting benefits. With porcelain veneers, you can show off a smile that is more symmetrical, free of visible flaws from wear and tear, brighter, and generally more attractive. The porcelain material used to create these slim restorations is strong enough to maintain its appearance for many years, so you can keep showing off your improved smile! Our St. Louis, MO dentist's office is ready to speak with you about the benefits of treatment with veneers, and we can also review your other cosmetic treatment options.
What Would You Like To Change About Your Smile?
Generally speaking, people want to show off teeth that are bright, symmetrical, and free of any conspicuous problems with tooth shape, size, or damage. While some people have one issue, like discoloration, that they wish to address, many will look into cosmetic dentistry because there are several problems they hope to resolve. Porcelain veneers make it possible for us to address many concerns through a single procedure, making this an effective solution for those who feel they need significant work before they can smile with confidence.
Using Porcelain Veneers To Make Cosmetic Improvements
Porcelain veneers are slim shells that only cover the fronts of teeth. This means they require less coverage than dental crowns, so they require less preparatory work. The veneers that you receive will be custom-made for you. At an initial visit, Dr. Johnson-G'Sell will carefully measure your teeth to make sure your veneers are just the right shape and size to produce the changes that you desire. The bonding process ensures that your restorations will remain in position for many years, and will stay secure even as you continue to rely on your restored teeth to bite and chew.
Reviewing Your Options For Cosmetic Treatment
Are you someone who should move forward with treatment with porcelain veneers, or should you discuss another treatment option? As you look into the benefits of different services, it can be easier to find one that puts your smile goals within reach. In addition to offering porcelain veneers for smile improvements, we can also recommend tooth bonding and contouring. This approach does not use restorations. Instead, your teeth will be carefully contoured if there are issues with their shape and size, and a composite resin material will be applied directly to your enamel to cover up flaws. While veneers offer more durability, the bonding and contouring process can deliver results in less time, and this approach can require fewer changes to your tooth structure.
Talk To Your St. Louis,MO Dentist About Improving Your Smile With Veneers!
Magnolia Family Dental is ready to give you a more confident smile by providing you with porcelain veneers! Through this cosmetic dental procedure, we can take on many concerns with the appearance of your teeth, and we can give you a noteworthy confidence boost! To find out more, please reach out to our St. Louis, MO dentist's office at 314-822-4521.