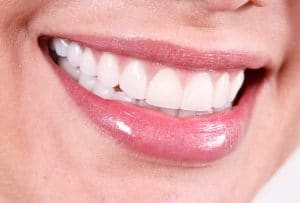 You may find it hard to feel confident in your smile when you feel people are drawn towards that one unsightly tooth that fails to fall in line with its neighbors. A single tooth that is discolored, visibly damaged, or simply seems out of place because of its size or position can create a frustrating disruption. Fortunately, your dentist is able to address the problem with cosmetic dental work. By identifying the appropriate treatment, and making plans to address the situation, they can do stunning work that can transform your appearance. It should be noted that if your flawed tooth leads to functional issues, your dentist may suggest having a dental crown placed.
Making Targeted Smile Improvements With Bonding And Contouring Work
Bonding and contouring work can lead to positive changes to your smile after a single appointment. Your dentist can identify the corrections needed for an unsightly tooth, and use these procedures to correct issues with its size, shape, and color. It can even be possible to correct some smile gaps through dental bonding! Because your work can be completed in one visit, this can be a great solution for individuals who hope to see changes completed before an important upcoming event.
How Porcelain Veneers Can Help To Transform Your Smile
Because veneers are custom-made, it can take longer to complete your cosmetic work than if you opted for a bonding and contouring treatment. With that said, porcelain veneers offer more durability, and the improvements you undergo can last longer. Many people have been able to transform their smiles by having veneers placed, as they can cover up whatever visible dental flaws might call for treatment.
Talk To Magnolia Family Dental About Undergoing Cosmetic Work
At Magnolia Family Dental, you can learn how to make remarkable smile improvements through the appropriate cosmetic dental work. Our practice is proud to offer many beneficial treatments, and we can help you take care of that frustrating dental flaw you have longed to address. To arrange an appointment, you can contact Dr. Emily Johnson by calling Magnolia Family Dental in Kirkwood/St. Louis, MO, today at 314-822-4521.