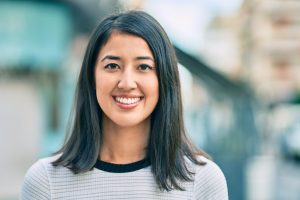 After taking home a whitening treatment from your local grocery store or pharmacy, you can hope to see impressive results from its use. However, when you use them, you can find that their results are limited. To see more striking results, talk to your St. Louis, MO dentist about using a professional treatment. A professional whitening kit can make more significant changes to the way you look by removing stains store bought products can fail to address. For those who want to show off brighter teeth in less time, we can recommend an in-office procedure to brighten your smile! 
Has It Been Difficult To Brighten Your Smile?
If you want to feel better about the color of your teeth, you can have little trouble finding products that offer to help you. These readily available products can help you deal with surface stains, but they can be less effective at addressing discoloration that has gathered over time. For those who have already tried to address these cosmetic concerns, it can feel as if truly brighter teeth are out of reach. Fortunately, Dr. Johnson-G'Sell can offer different treatment options to produce more exciting results.
Using A Whitening Kit Provided By Dr. Johnson-G'Sell
Can a product that you take home really produce results that match what you expect from a professional cosmetic dental procedure? You can take home a personalized kit from our practice that can make your teeth many shades brighter! The kits we offer include customized trays and potent bleaching gels. You will follow your provided instructions each day to make your smile progressively brighter. At the end of your recommended treatment period, you can have exciting results to share with the world!
Scheduling An In-Office Whitening Procedure
If you want to see results as soon as possible, you can arrange an in-office whitening procedure. In the office, Dr. Johnson-G'Sell can take care of embarrassing, stubborn stains that have hurt your confidence over time. One visit is all that this process requires. We can also meet with you to discuss other in-office cosmetic services, which can help with intrinsic discoloration as well as other concerns that you might have about the way your teeth look.
Magnolia Family Dental Can Provide A Professional Whitening Kit
At Magnolia Family Dental, patients who worry about the quality of their smile can meet with us to discuss the benefits of cosmetic treatment! One solution we offer is teeth whitening treatment. You can take home a personalized kit, or you can schedule treatment in our office to deal with unsightly enamel stains. We also provide services to both preserve and restore your oral health. If you wish to find out more, or if you are ready to set up an appointment, call Magnolia Family Dental in St. Louis, MO today at 314-822-4521.