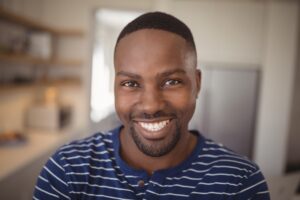 We are approaching the final month of 2021, but you may find that you have more time than you realize to take care of important tasks. Individuals who want cosmetic dental work done can be surprised by how little time it takes to see results. At our St. Louis, MO dentist's office, we can provide convenient in-office care, and we can even provide teeth whitening solutions you can use in the comfort of your home! With the right approach, we can help you end this year with exciting improvements to the way you look, which can help you begin 2022 with renewed confidence and excitement.
Is There Time To Complete Cosmetic Work Before The Year Ends?
You may be surprised by how much a single procedure can do to change your appearance, and by how little time it takes to complete a treatment that interests you. We offer several cosmetic dental services to our patients, and we can help you determine which one might be right for you. The benefits of care include showing off a whiter smile, addressing dental damage, and correcting issues with tooth shape and size that hurt your appearance.
What Would You Like To Change About Your Smile?
With just one procedure, we can take on several concerns that you have about the way you look. Porcelain veneers can make teeth look brighter and more uniform, hide dental damage, and even cover up poor alignment. We can also address cosmetic issues by providing a tooth bonding and contouring procedure. Depending on your needs, you may find that just one appointment is all it takes to complete this service.
Starting The New Year With Your Ideal Smile
If you want to begin the new year with a healthy, confident smile, think about what you can do today to ensure that this happens. One issue to address is how traveling can interfere with your oral hygiene routine. Another is how you can use your dental benefits effectively to enjoy the right preventive services. That means taking advantage of the access to care you have now, and to take steps to secure access for the next year, too.
Your St. Louis, MO Dentist Can Help You Show Off A Great Smile
Through both cosmetic services and consistent oral health care, you can end this year with an attractive smile, and you can make sure that you preserve your appearance and enhance your well-being into the next year and beyond! Magnolia Family Dental provides cosmetic care that is easier to fit into your schedule than you expect, and we can provide important services to help you preserve the health of your teeth and gums. If you want to find out more, or if you would like to set up an appointment, call our St. Louis, MO dentist's office at 314-822-4521.