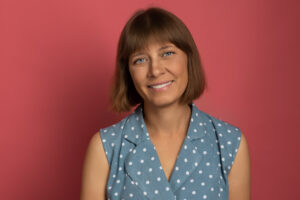 When you put off treatment for a cavity, it will continue to grow and do irreversible harm to your enamel. One of the advantages to regularly booking dental exams is that you can learn you need treatment for decay before that damage worsens to the point of creating complications. Another benefit is that you receive important protection for your gums. When gingivitis is not managed in time, the condition progresses and leaves you in need of more care for more advanced gum disease. Our St. Louis, MO dentist's office can regularly check on your periodontal health to determine if this or any other issue is a problem, and we can respond with care before there are complications!
Are You Overlooking Signs Of Gingivitis?
While you may not feel pain related to gingivitis, there are symptoms to watch out for that can point to a problem with the health of your gums. They include trouble with bleeding when you brush and floss, swollen or discolored tissues, and even changes in the form of gum recession. Persistent bad breath can be another sign of this problem. The feedback you receive at a dental exam regarding your gums is important, but it is also important to look out for these early warnings, as they can point to a need for better smile care at home!
We Can Help You Manage Your Gum Health During Your Regular Checkups
You can rely on the support of your regular dental exams to lower your risk for dental problems as well as problems that affect your periodontal health. One important measure of protection comes from your dental cleanings, which remove the plaque and calculus deposits that make you more vulnerable to future oral health issues. When active signs of periodontal problems are identified, Dr. Johnson-G'Sell can recommend that you have a scaling and root planing instead of a standard cleaning, as this service will remove bacteria from your roots.
Keeping Up With Better Habits At Home
Just as the right brushing and flossing habits can help you avoid problems with your teeth that make restorative dental work necessary, your routine can also protect your gums against gingivitis. Remember to include flossing as part of your daily routine, and do not think of it as just a way to remove food that might become lodged between teeth. When you perform this task effectively, you can clear away bacteria in these spaces close to the gumline. Brushing at the bases of teeth will also be important for fighting the accumulation of plaque that can create trouble for you.
You Can Count On Periodontal Health Care At Magnolia Family Dental!
Are you really taking good care of your smile? To properly protect yourself, make sure that you take care of your gums as well as your teeth. Protecting yourself against gingivitis will help you avoid complications from gum disease that can worsen to the point of making you vulnerable to tooth loss and other negative conditions. To find out more or schedule an appointment at our practice, call Magnolia Family Dental today at 314-822-4521.