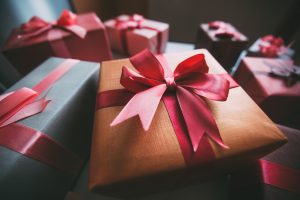 Are you doing enough to take care of your smile each day? Are your kids receiving the proper guidance and support to stay cavity-free? If you want to make sure your entire family is maintaining good oral health, there are helpful measures to take. Kids can struggle with maintaining their smile because they simply understand less about what it takes, and why it is important. You can help them by limiting their sugar intake, and making sure they take a proper approach to brushing and flossing. Regular dental exams are also beneficial – for your kids, and for you. Your St. Louis, MO dentist's office can welcome patients of all ages for important preventive care.
A Healthy Smile Can Help Your Overall Health, And Boost Your Confidence
Keeping up with brushing and flossing, while also limiting your intake of items that can cause cavities or discoloration, can help you feel more confident in your appearance. These behaviors also help you avoid problems like tooth decay, which lead to the need for restorative dental work. If you have questions about what you should be doing in between checkups, Dr. Johnson is ready to offer helpful guidance.
We Can Provide Quality Care For Patients Of All Ages
As important as it is for kids to start forming good oral health habits, remember that the well-being of adult smiles is also important! At our practice, we work with patients of all ages. Kids, particularly at a young age, can pick up valuable positive habits during their pediatric visits, and receive instructions on brushing and flossing. Adults can enjoy the kind of consistent support that helps them preserve the look, and the condition, of their teeth. You can set up appointments for yourself, and for your kids, and see to it that everyone benefits from detailed professional care.
Magnolia Family Dental Can Help You And Your Family Members Keep Their Teeth In Good Health
A healthy smile is always worth pursuing – for your children, and for yourself. Dr. Johnson is ready to provide support for families in and around the St. Louis, MO area, and our practice is ready to provide you with quality preventive care. You can plan your visit with Dr. Johnson by calling Magnolia Family Dental in Kirkwood/St. Louis, MO, today at 314-822-4521.