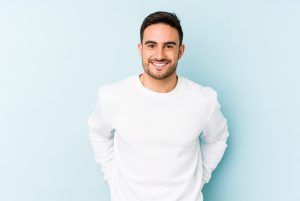 When it comes to matters like diet and exercise, people often focus on the long-term benefits of good habits. You should know that your current approach to oral health care can also be important for your future well-being, and in ways that may surprise you. Complications from poor periodontal health may impact you later in life by raising your risk for physical problems while also raising your risk for tooth loss! Any problems you have with cavities will lead to the permanent destruction of dental material. At our St. Louis, MO dentist's office, you can look forward to important preventive care during every routine dental exam and cleaning. This support, along with smart behaviors between visits, can help you sustain a healthy, lovely smile through the years!
Are You Staying Informed About Your Oral Health?
If you are not seeing anyone for dental examinations, you may not realize when oral health problems form. In time, those problems can worsen, which can lead to complications that are difficult to address. Even if you are consistently brushing and flossing your teeth, you may allow issues to develop that must be addressed through professional treatment.
Stay Safe Against Problems With Your Periodontal Health
Did you know that problems with tooth loss are often linked to poor periodontal health? Periodontal disease can lead to this issue, and it can also raise your likelihood of experiencing problems with your general health. Fortunately, you can take action to avoid long-term problems with your gums. At home, you can protect yourself by thoroughly brushing and flossing at the base of teeth to fight harmful oral bacteria. When you visit Dr. Johnson for routine preventive care, she can look for evidence of gingivitis. If symptoms are present, an ultrasonic scaling can be arranged to fight bacteria and return these tissues to good health.
Your Diet Choices Can Help You Avoid Problems With Teeth Stains
An unhealthy, high-sugar diet can increase your risk for cavities, which means you can wind up with multiple dental fillings or dental crowns over time. Of course, your habits can affect more than just your oral health. Regularly consuming color-rich and acidic foods can also expose you to more particles that stain teeth. In time, you may have issues with discoloration that call for treatment through professional teeth whitening.
Enjoy Quality Oral Health Care During Every Visit With Your St. Louis, MO Dentist
Every routine dental exam at Magnolia Family Dental provides patients with a dedicated teeth cleaning as well as a thorough evaluation. These checkups, along with smart habits that you follow on your own time, can help you prevent problems that may have a more significant impact on your well-being than you realize! To find out more about our practice, or to make plans to visit Dr. Johnson, you can contact our St. Louis, MO dentist's office at 314-822-4521.