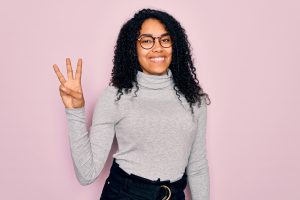 Are you past due for your next oral health checkup? Patients are told to stick with semiannual appointments, meaning you should try to avoid going more than six months without a review. If you no longer schedule checkups, or if you are still looking for a dentist in St. Louis, MO, your long break can have consequences. Until your next professional teeth cleaning, any calculus buildup on teeth will remain in place, which raises your risk for dental decay and gum disease. If these problems already affect you, they can worsen gradually without treatment. Dr. Johnson-G'Sell is ready to help those who need to restart routine checkups, and those who need to find a new practice!
1. Dental Cleanings Remove Calculus (Something Your Brush Cannot Do)
Your routine is able to prevent the buildup of calculus. To do this effectively, you should brush thoroughly at least two times each day, and also make time for flossing on a daily basis. Unfortunately, the calculus deposits that do form over time resist removal when you clean your teeth on your own. If you want to make sure these deposits are cleared away, you need to have a professional teeth cleaning. A lack of professional cleanings leaves you vulnerable to the buildup of harmful agents that make you more likely to need restorative dentistry in the future.
2. Your Dentist Can Identify Early Signs Of Dental Decay
Does it matter when a cavity is identified and treated? Earlier detection and treatment will limit how much harm your tooth ultimately suffers. If Dr. Johnson-G'Sell identifies a small cavity at a checkup, your tooth can be restored with a dental filling before it worsens. A cavity that goes without treatment will eventually grow large enough to require a dental crown, which means more preparatory work and more changes to your tooth structure.
3. You Can Receive Care For Problems Like Jaw Pain And Stiffness
While your smile may be cavity-free, you may have issues with jaw pain and stiffness that can be identified and treated. During a review of your oral health, Dr. Johnson-G'Sell can alert you to signs of TMJ disorder. Once this issue is identified, we can start talking about treatment to ease tension on your jaw, which will help you bite, chew, and speak without difficulties.
Schedule A Dental Exam With Dr. Johnson-G'Sell!
At our St. Louis, MO dentist's office, Dr. Johnson-G'Sell helps people of all ages protect their teeth and gums from oral health threats. By scheduling consistent exams, you can be sure that you stay supported against gingivitis, dental decay, and other concerns! We also provide support to our patients by providing a variety of cosmetic and restorative treatments. Find out more by calling Magnolia Family Dental at 34-822-4521.