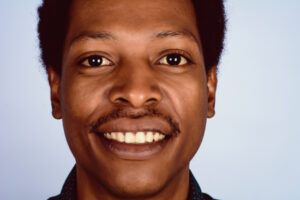 When patients have concerns about the way they look, a review of their cosmetic treatment options can be beneficial. Our St. Louis, MO dentist's office provides several options for care to individuals who want to take on flaws that they would like to hide. Through dental bonding and contouring treatment, we can provide positive results in as little as one appointment! These services make conservative changes to hide concerns about discoloration, problems with teeth that are improperly shaped or the wrong size, and even concerns about enamel damage.
What Can Treatment Really Do About Your Smile?
With the right cosmetic dental procedure, we can provide exciting improvements. In addition to providing results in less time than patients may expect, we can help take on a range of concerns through treatment, leading to welcome changes. Based on your current concerns, we can discuss what procedure or procedures might be right for you. Because your options include dental bonding and contouring work, you can actually have the improvements you want to see in as little as one appointment!
Why Patients Choose Dental Bonding And Contouring Treatment
Through dental bonding and contouring treatments, we can help patients change the way they look by modifying tooth shape and size, and by correcting problems with discoloration. This approach is one that can hide flaws without using permanent restorations. The contouring process carefully changes the way you look by reducing the sizes of larger teeth and reshaping any that appear jagged. A bonding procedure relies on a composite resin substance to hide esthetic problems. The application of this material can cover up blemishes and damages, and it can make improvements by changing your tooth shape and size.
Looking At All Of Your Options For Cosmetic Dentistry
By exploring all of your options for cosmetic dental work, you can discover that your best smile is closer to you than you realize! Porcelain veneers are another treatment option that we can offer. These restorations are carefully made so that they can fit on the fronts of your teeth with minimal preparatory work. Upon their placement, they can make significant positive changes to your smile by hiding any embarrassing features like damaged teeth, discoloration, and concerns about tooth shape and size. We know that many patients are focused on what they can do to make their teeth whiter; a professional whitening treatment can help while not requiring permanent changes to your enamel.
Talk To Your St. Louis, MO Dentist About Dental Bonding Treatment!
With the right cosmetic procedure, you can enjoy a remarkable smile improvement. By targeting the flaws that make you unhappy with your appearance, Dr. Johnson-G'Sell can help you show off striking changes in as little as one appointment! If you would like to find out more about this or any other service that can change your appearance for the better, call Magnolia Family Dental in St.Louis, MO at 314-822-4521.